221+
Cervical Check Patient Support Group
The Brief
Following the CervicalCheck scandal, a support organisation was set up to provide structured support for the women and families whose lives are permanently affected by this shocking situation.
This logo is designed to be:
Inclusive: 221 is the number of women who have been affected by this scandal. None of these women are alone in their plight. They are with 220 other women in the same shocking situation. The plus sign indicates the families of these women; the families who have been directly affected and are also in need of support. It is also a symbol of positivity.
Expansive: The plus sign also portrays the women who may not have been accounted for in the past and possibly those who have not yet been diagnosed.
Powerful: 221 + is a constant reminder to the public, politicians and medical professions of how many women and families have been affected by this scandal.
Supportive: The 2s, with the initial digit reversed, form the shape of the uterus and cervix. This shows the physicality of the issue and where medical intervention will be required.
Warm: The 2s, equally importantly, form the shape of the heart, symbolising empathy, support and love.
The overall sense of this branding is direct, powerful, emotive, and memorable.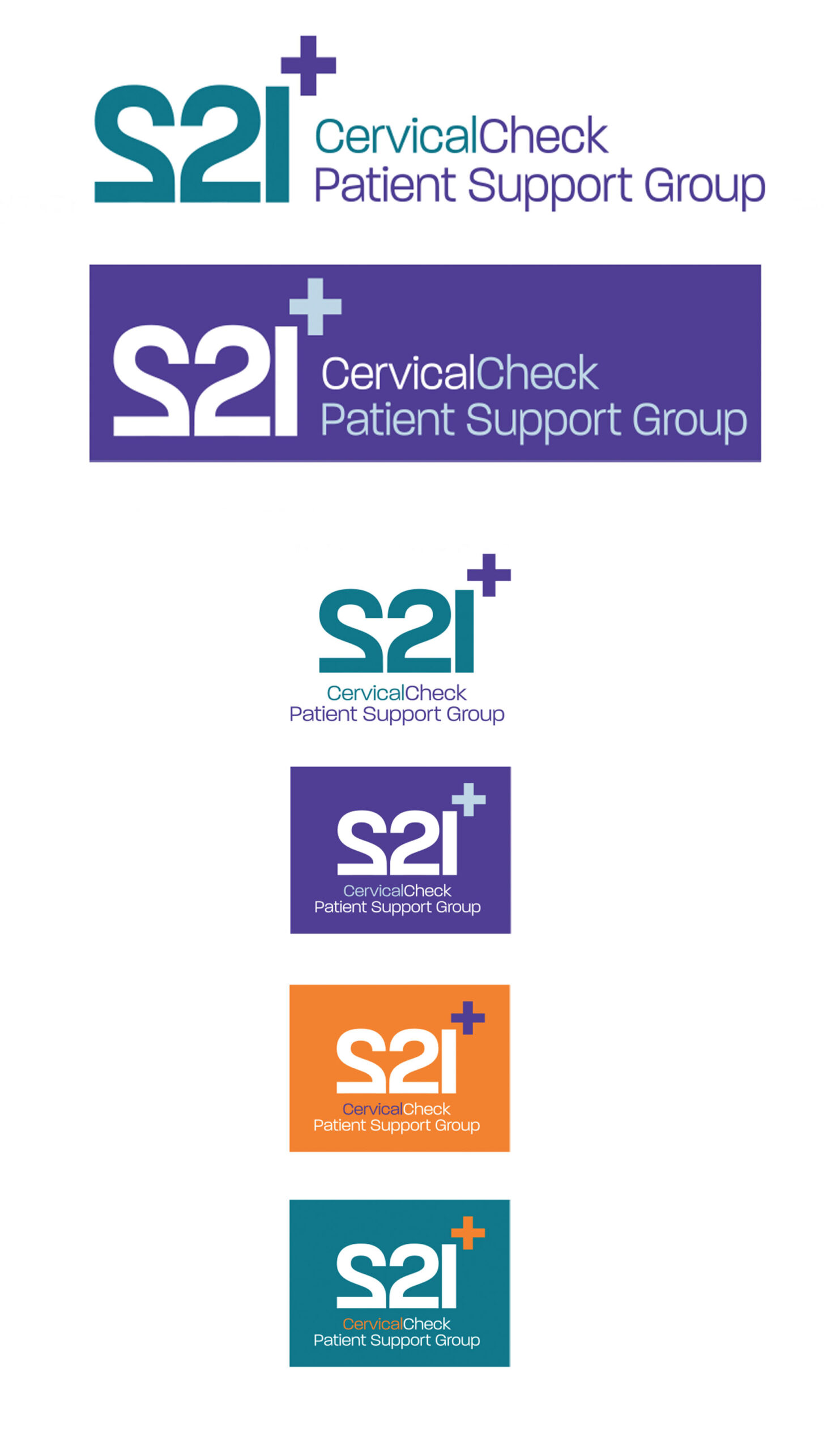 Print Communications
In print artwork, we use a circular dotted background element as the supporting graphics. This portrays people coming together to form a larger and unified entity. On a subliminal level, these dots represent the cellular nature of cancer.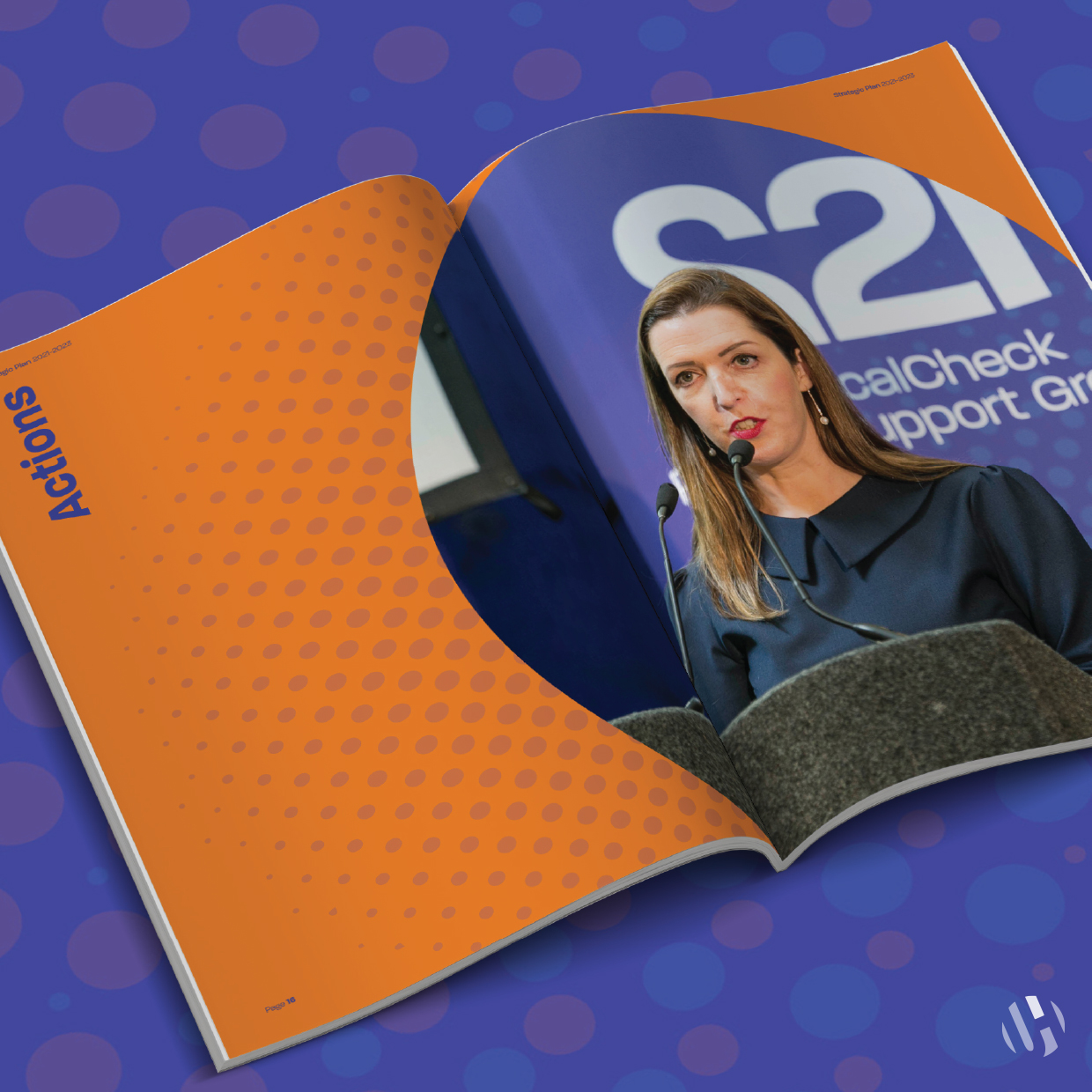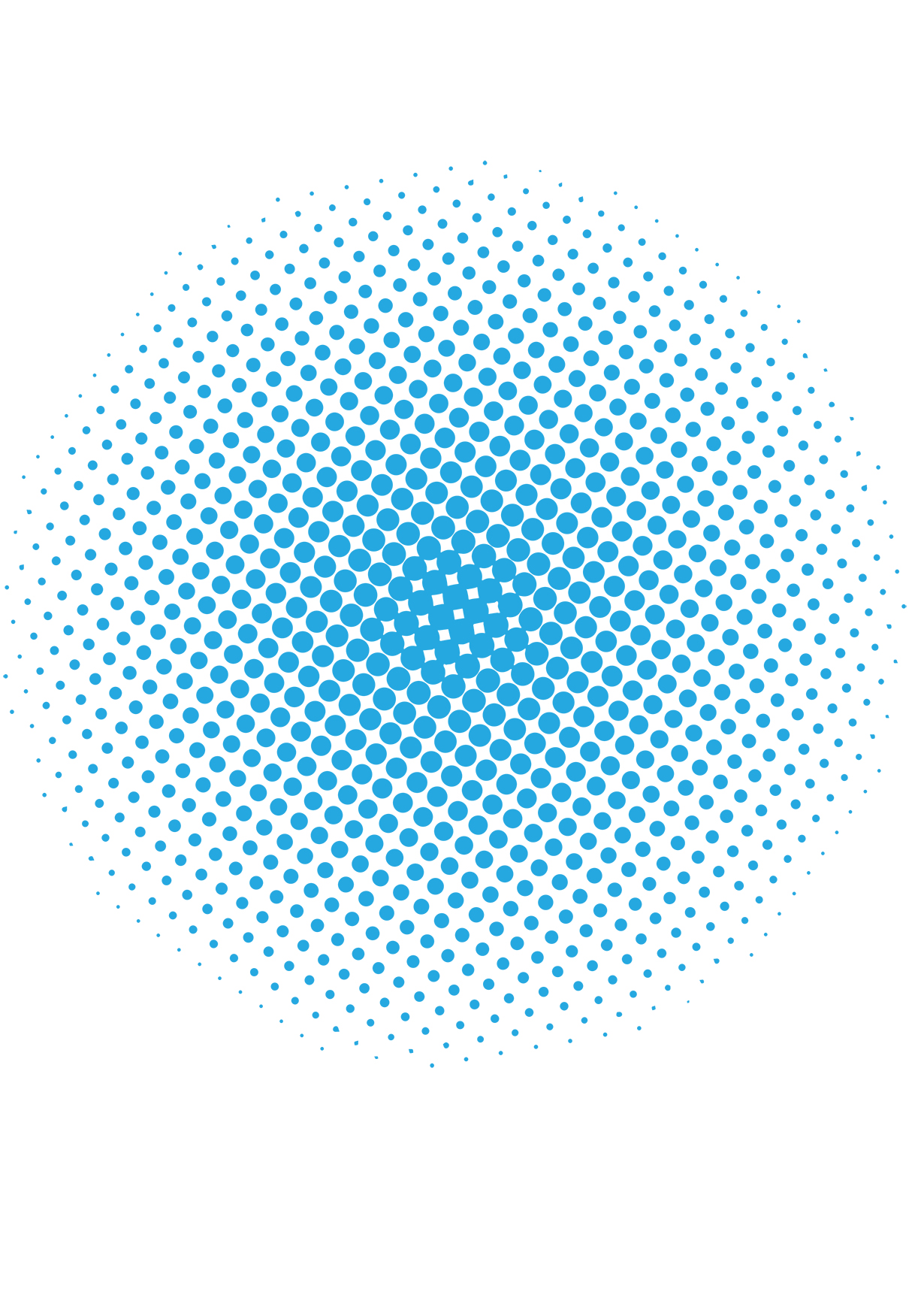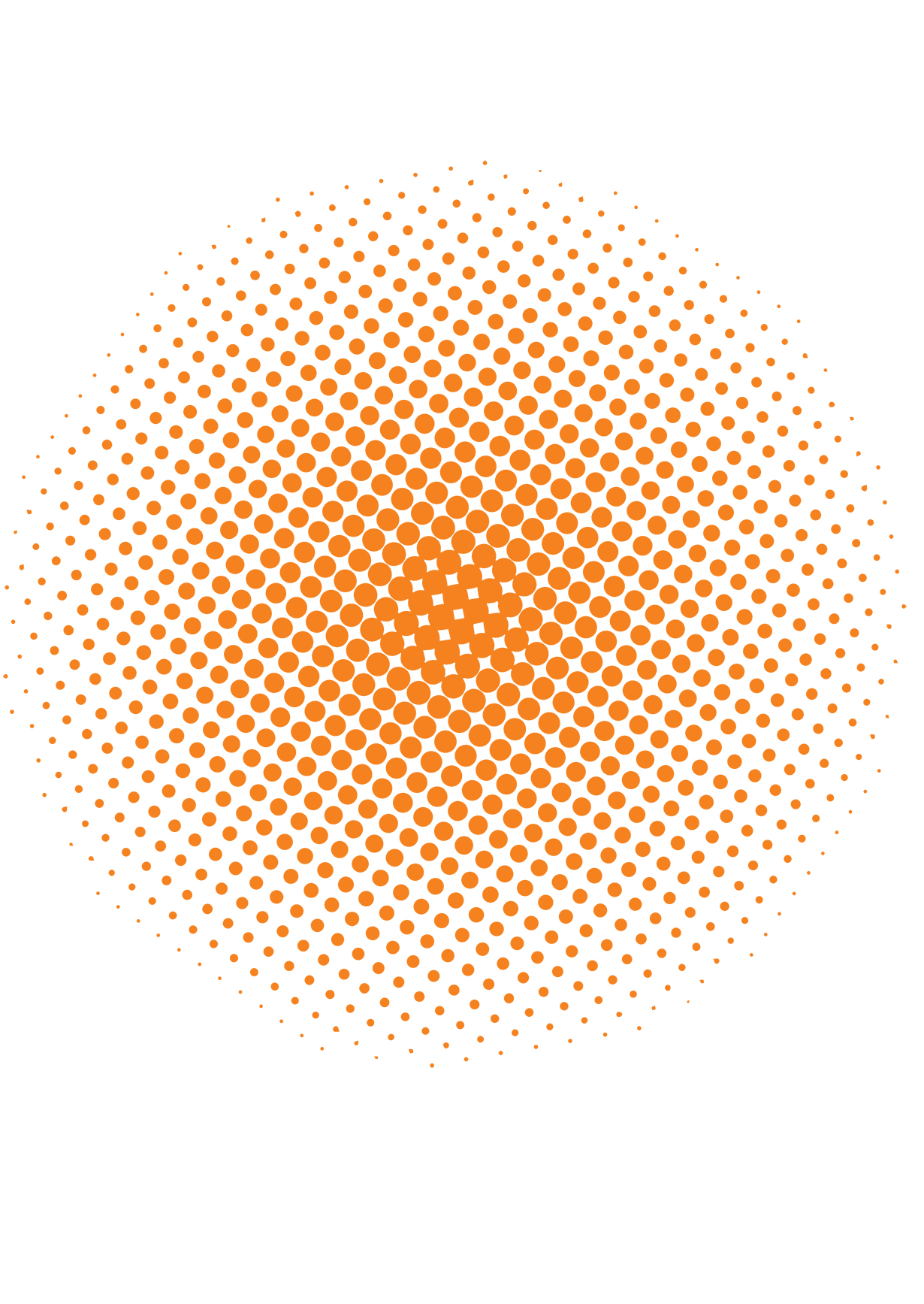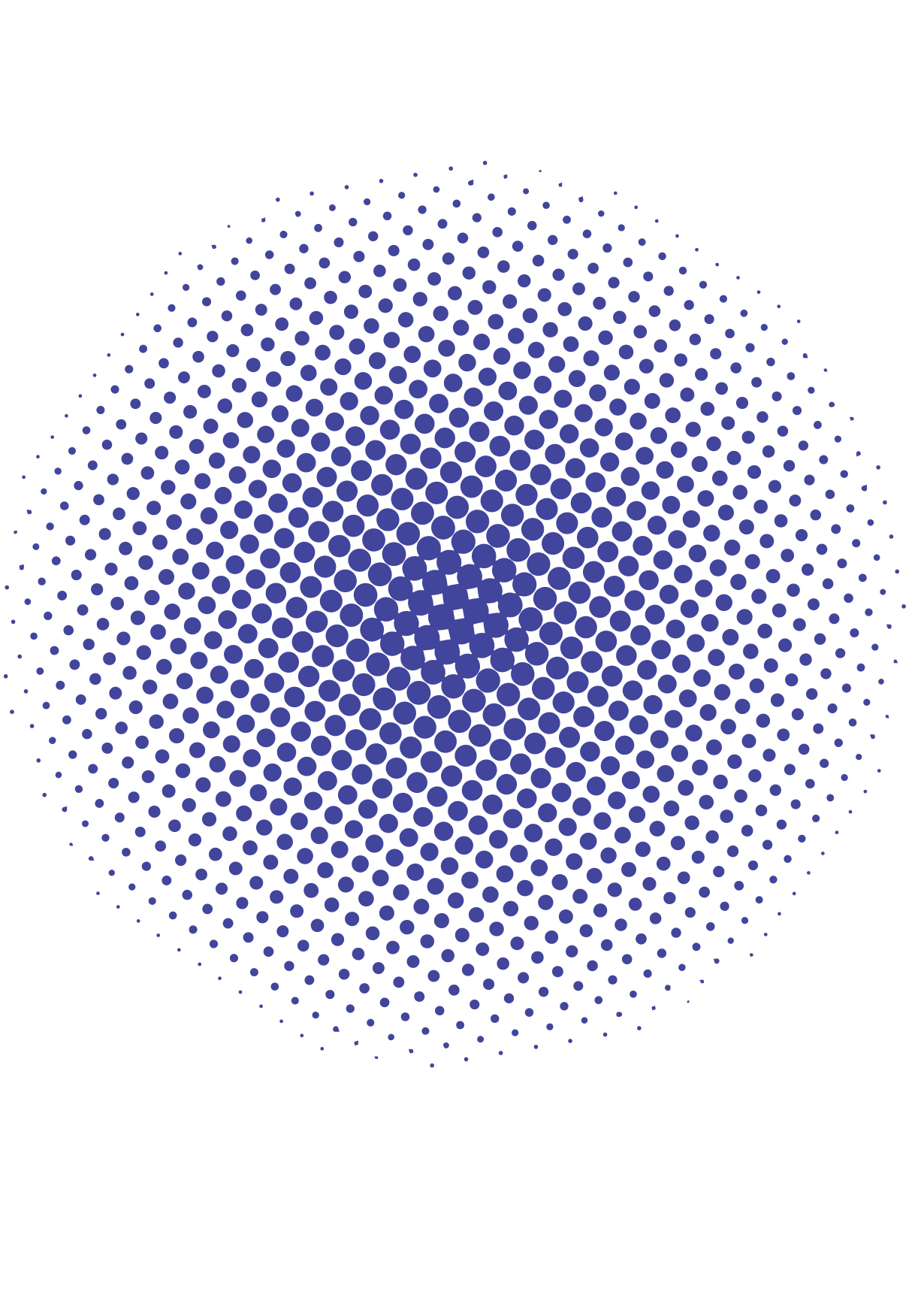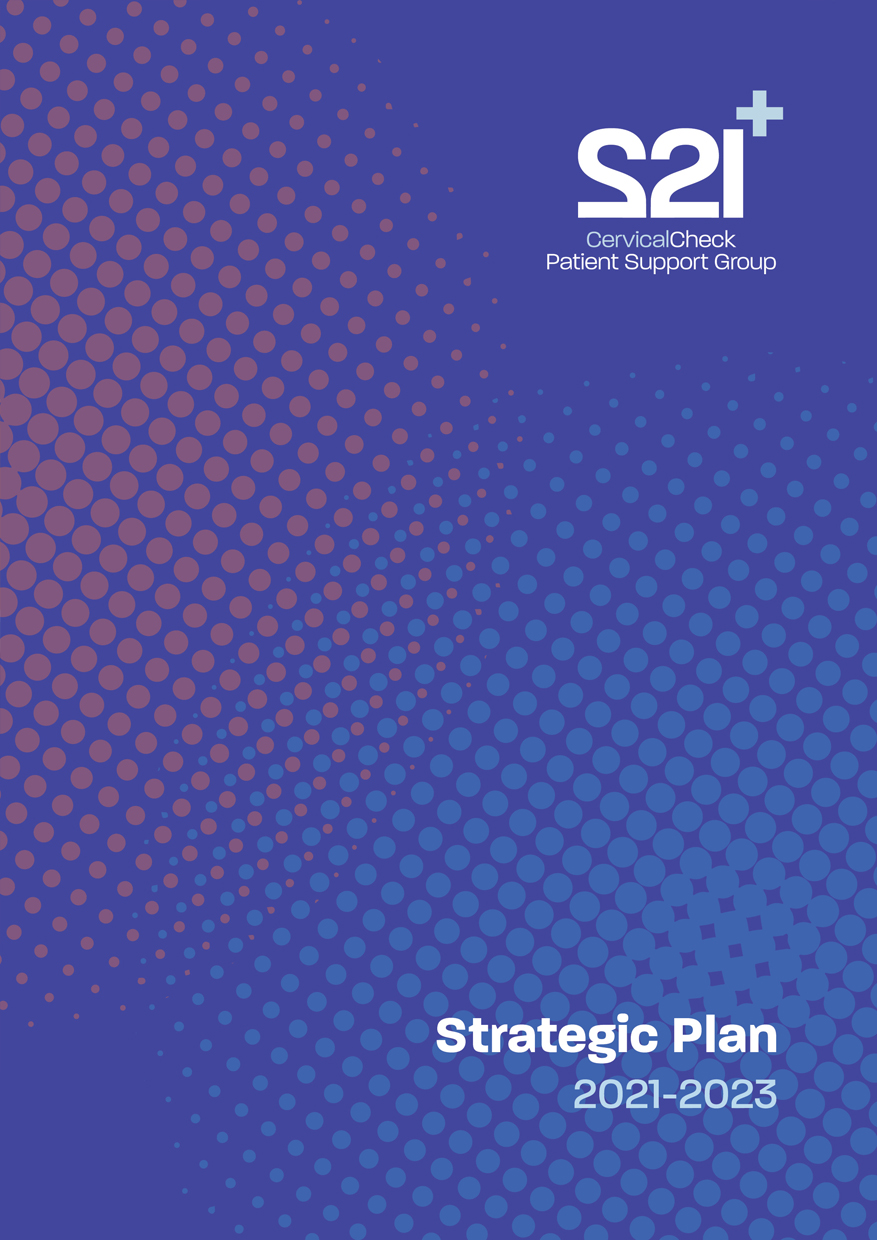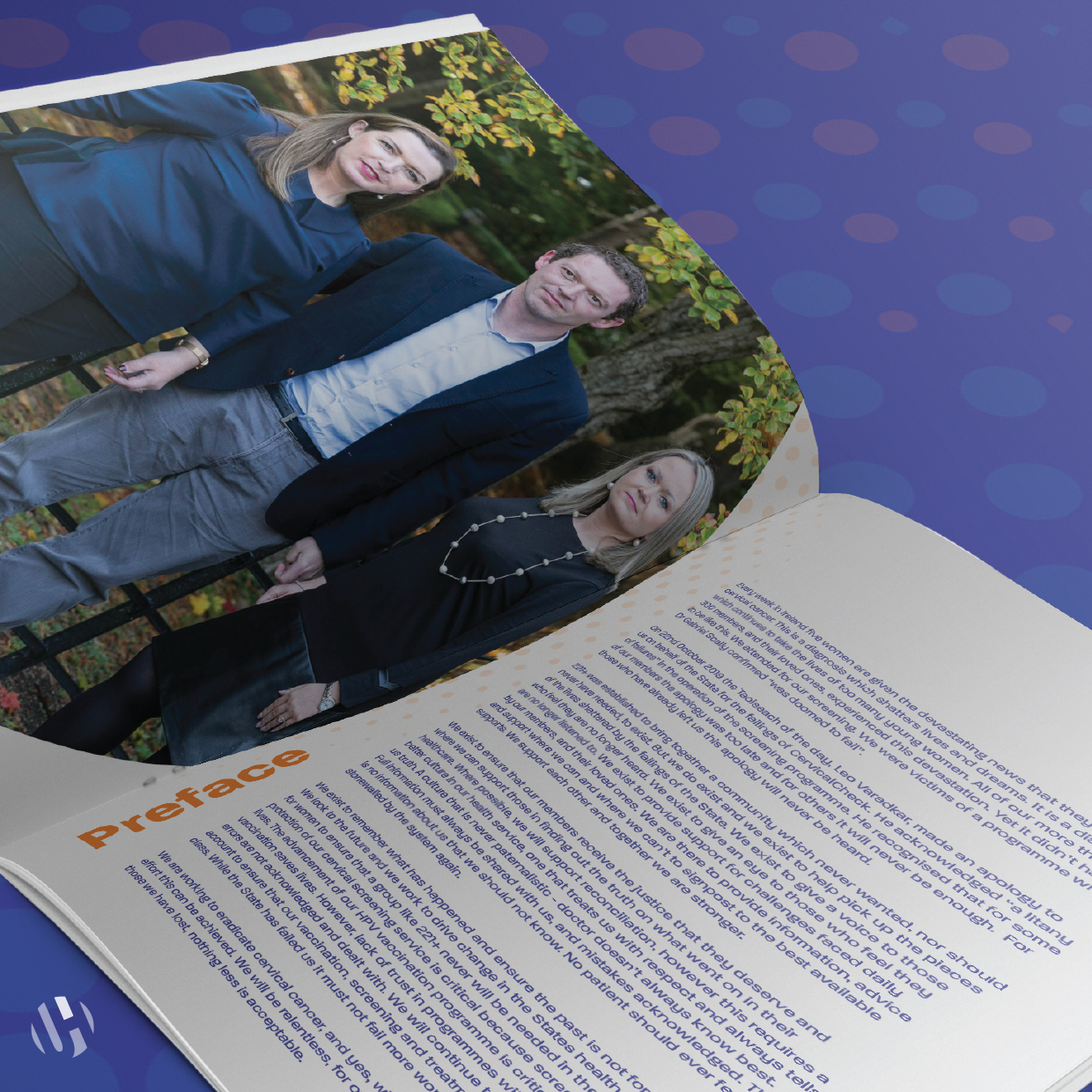 Print Asset Design
We designed a suite of print assets. The banners here were used at conferences and as backdrops for the original TV launch.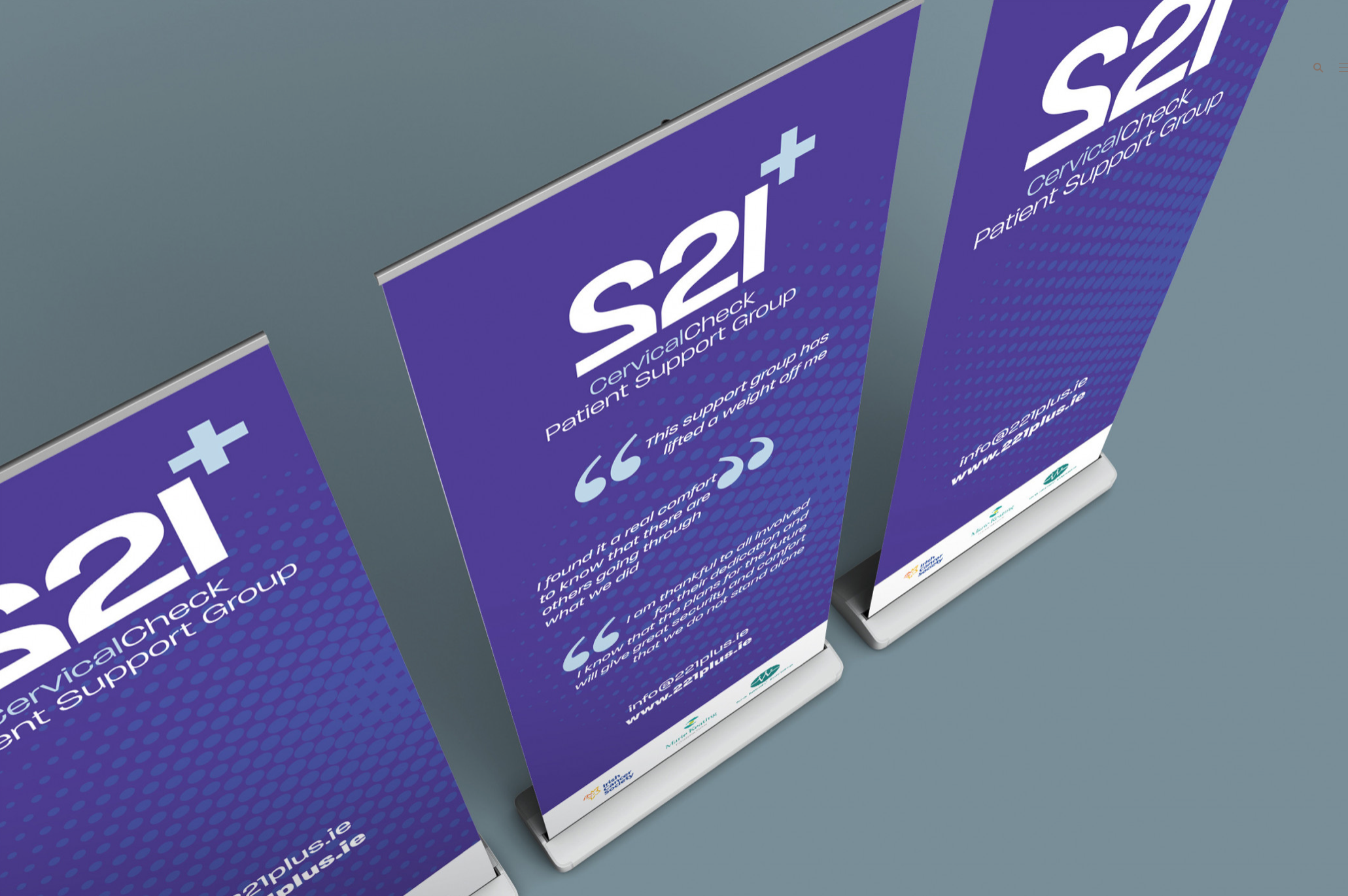 Social Media Asset Design
Social Media is a large part of the 221+ campaign, so we designed their messages as infographic content to make it more broadly accessible.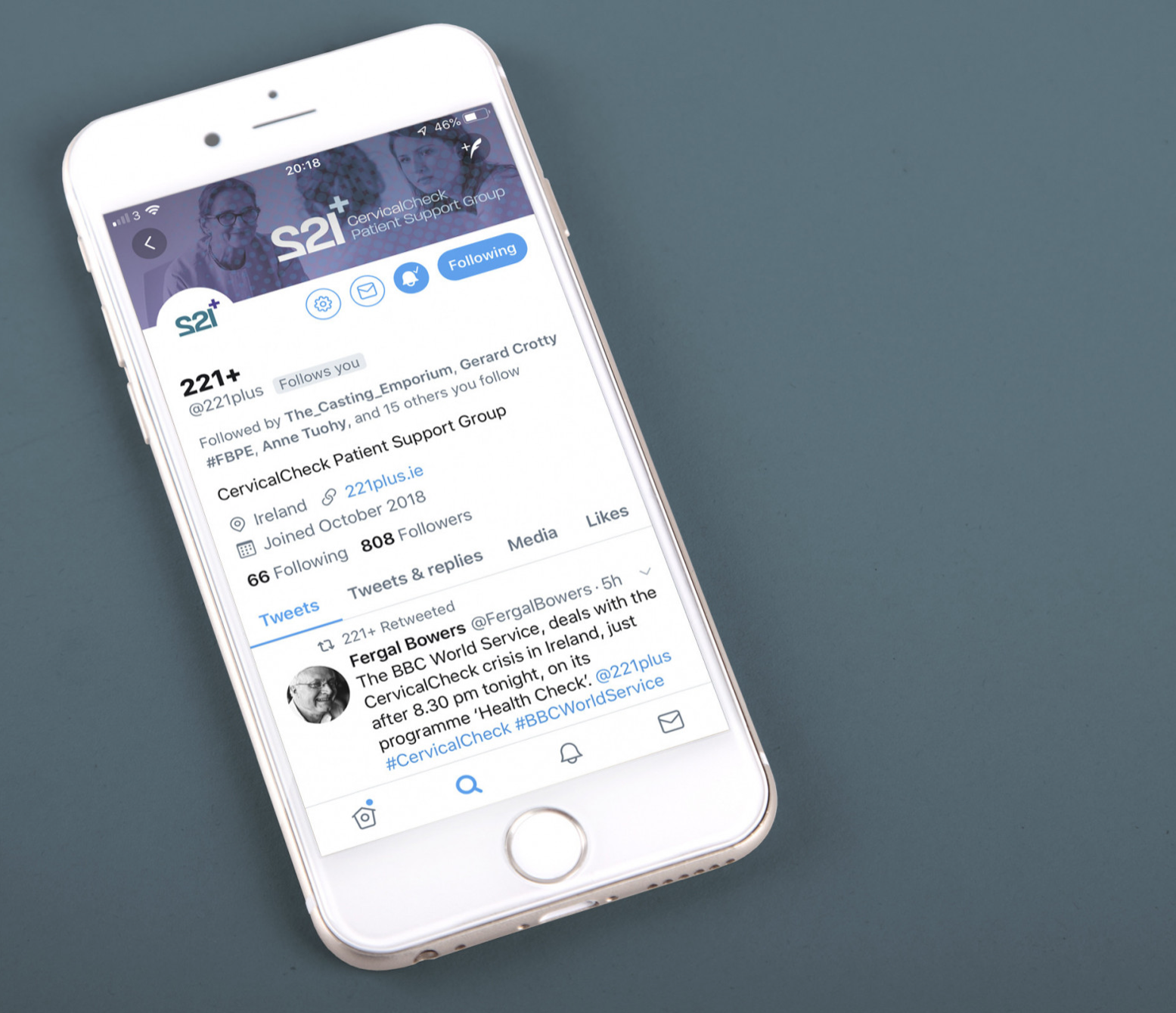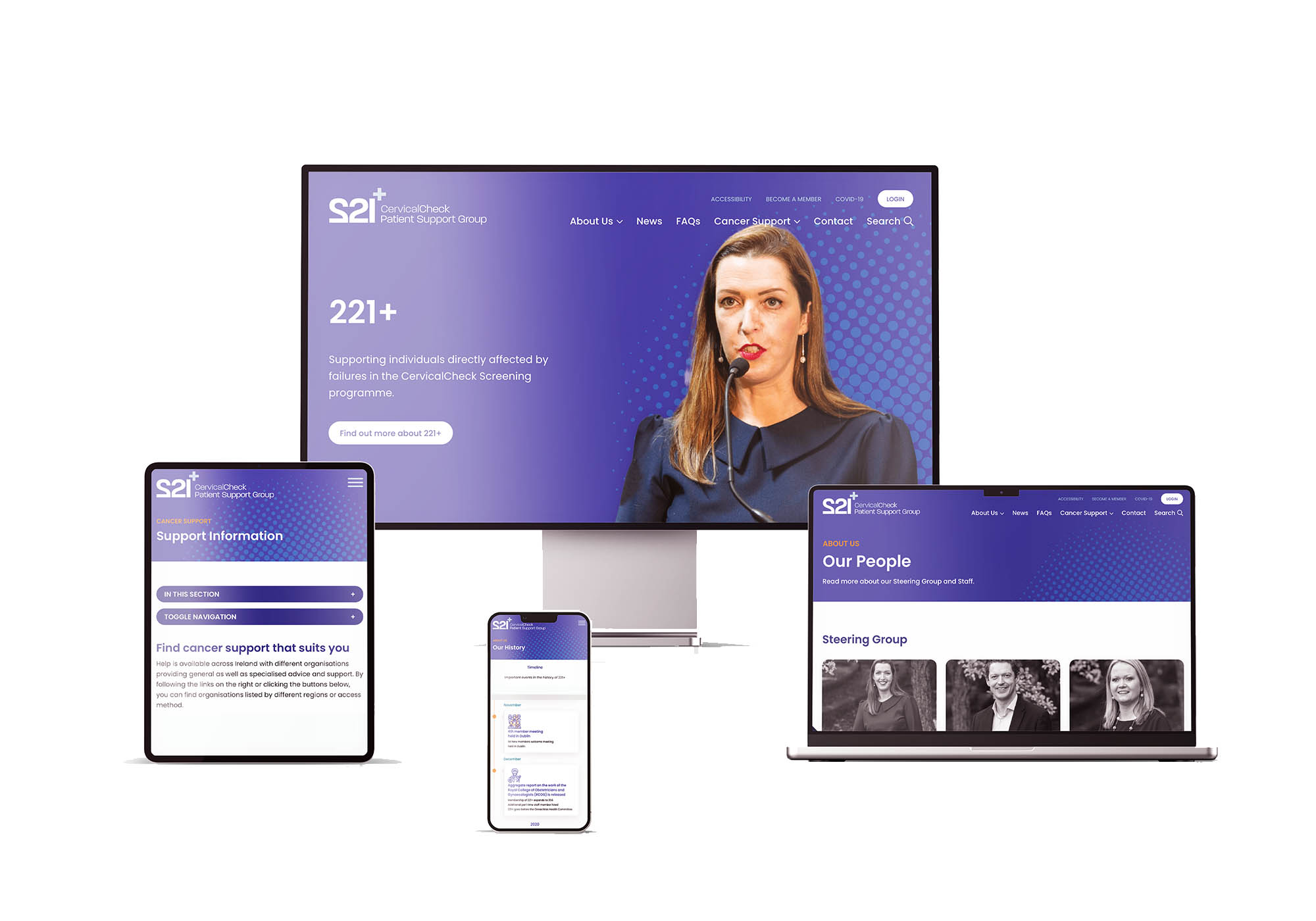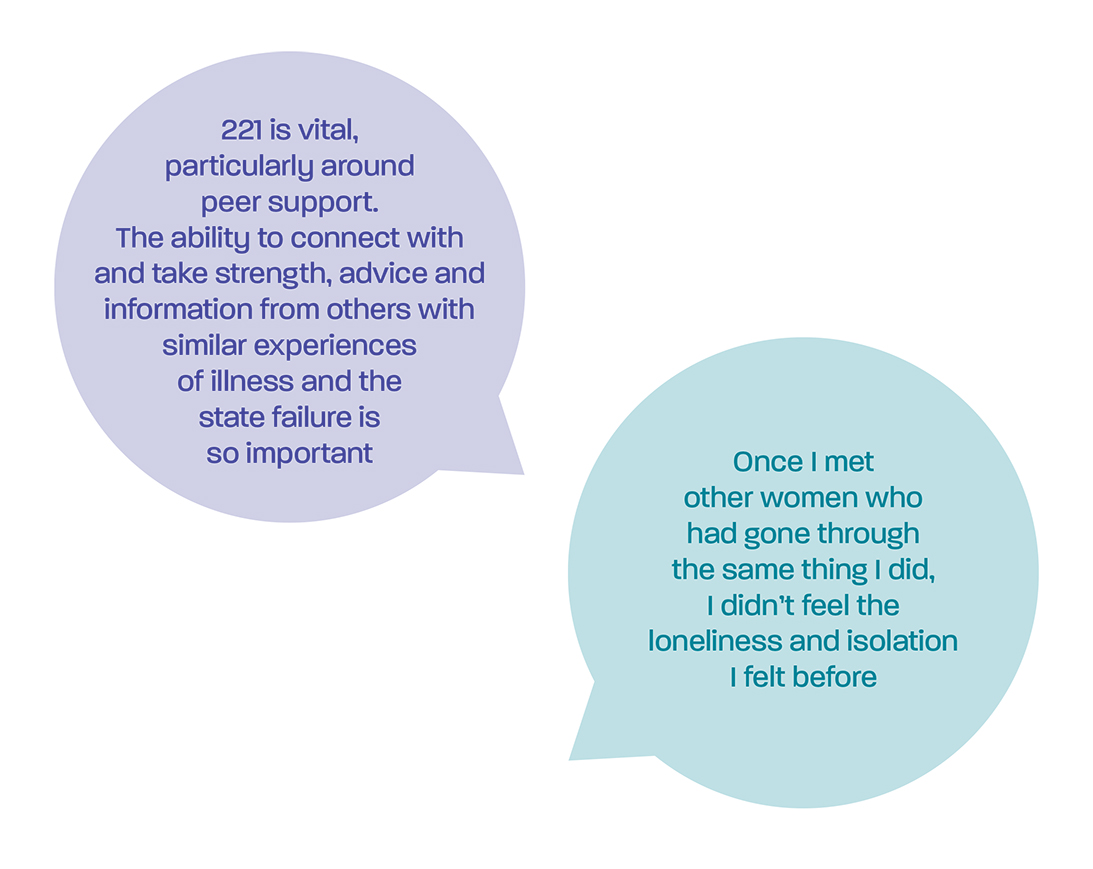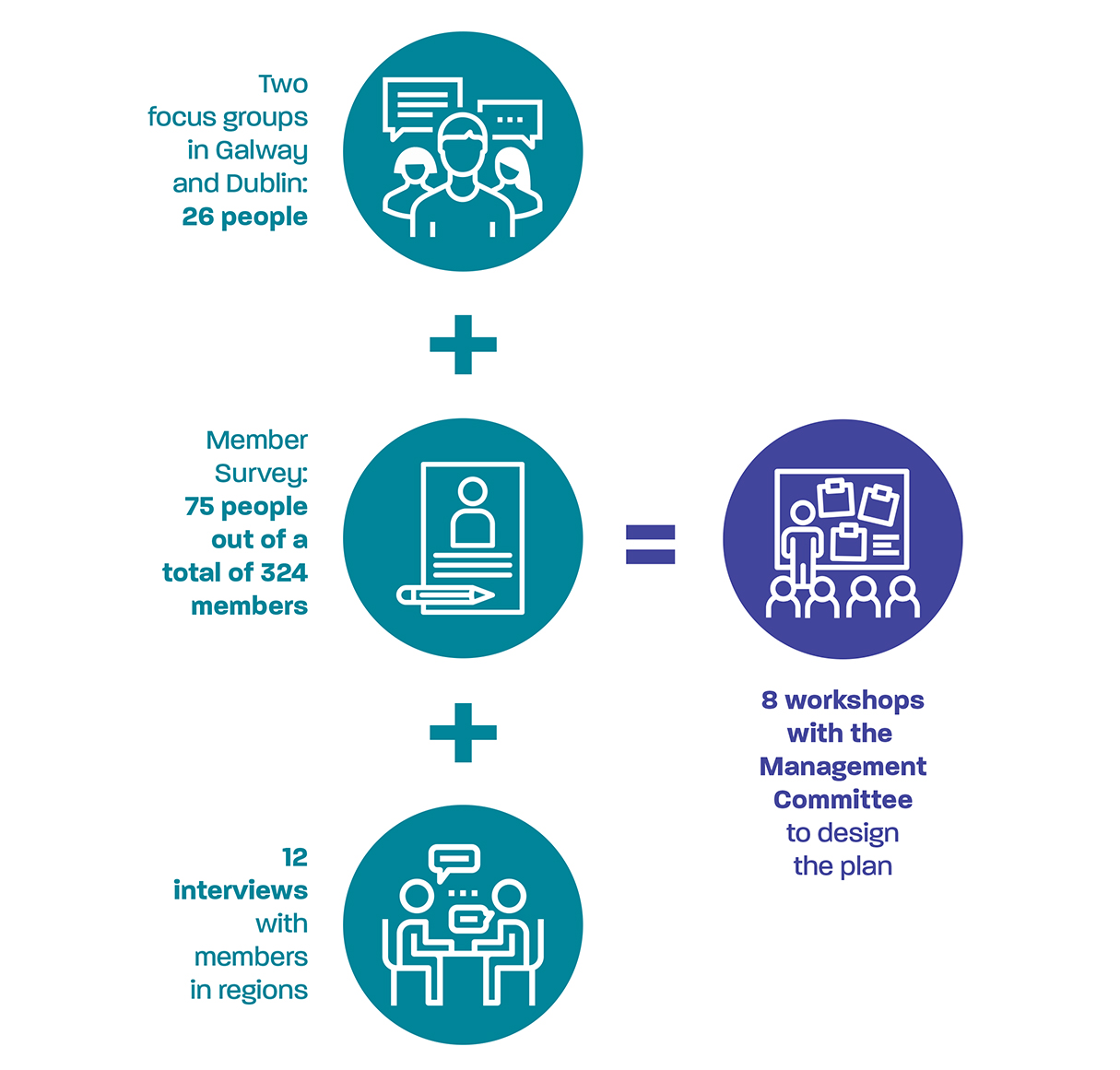 Infographic Design
We extensively used infographic content to explain timelines and processes in as simple and easily communicable ways as possible. These infographics were used for online and print purposes.