The Brief
RíRaw - Healthy Treats for Healthy Dogs - recently launched into the Irish and overseas market. The products are 100% Irish meat which is fully traceable to the farmer. The products only contain natural ingredients and have no additives or nasties added to them.
When Sarah, the owner of RíRaw, couldn't find any healthy treats for her beloved dogs, she set about making them herself. She cut, dried and packaged all of her products by hand. Having worked on the brand strategy with Sarah, we knew that the energy surrounding this brand was fun and healthy. We set about designing and illustrating unique RíRaw characters who each featured on their very own packs.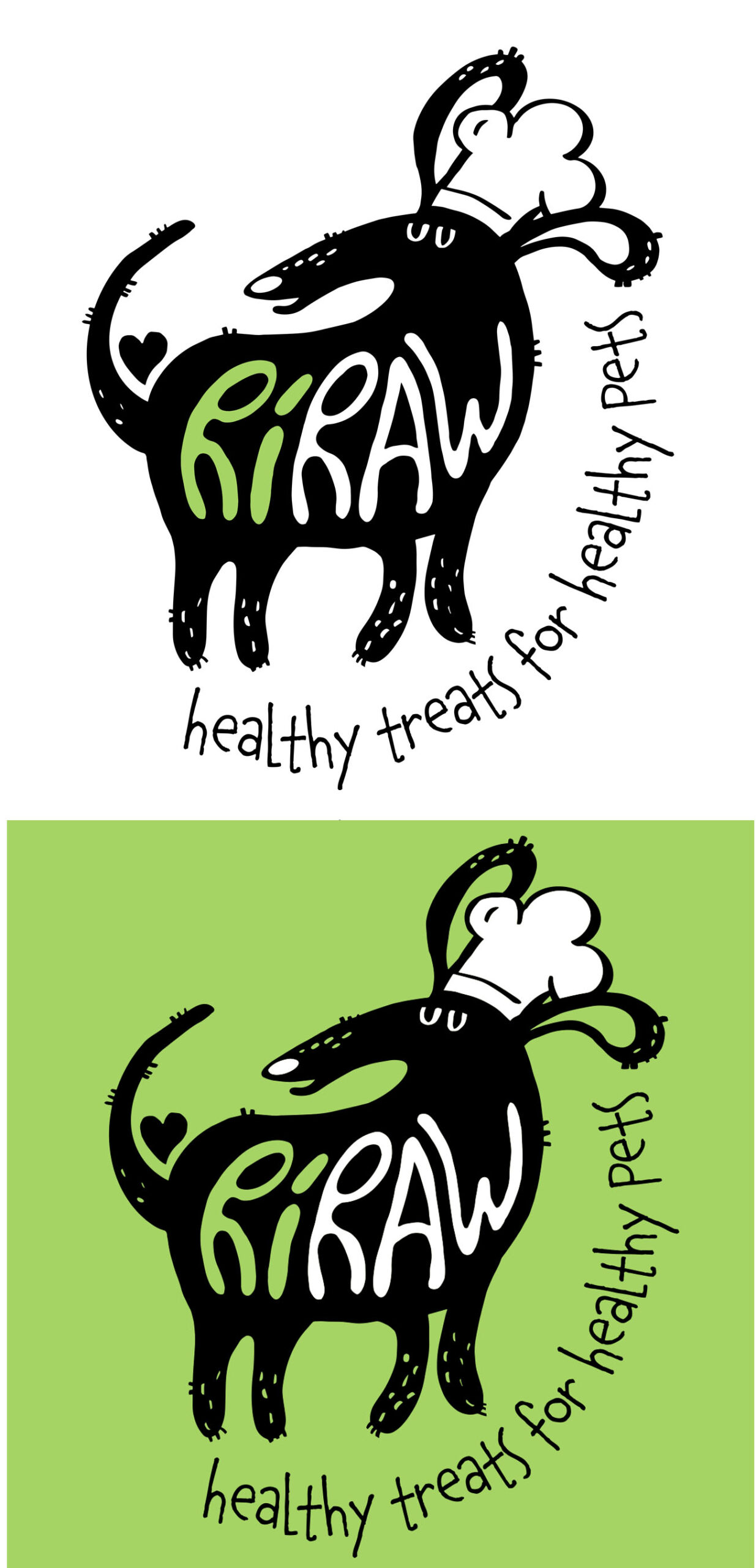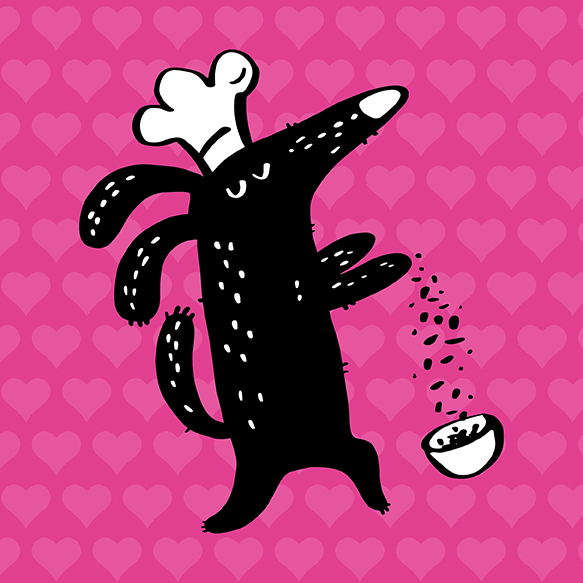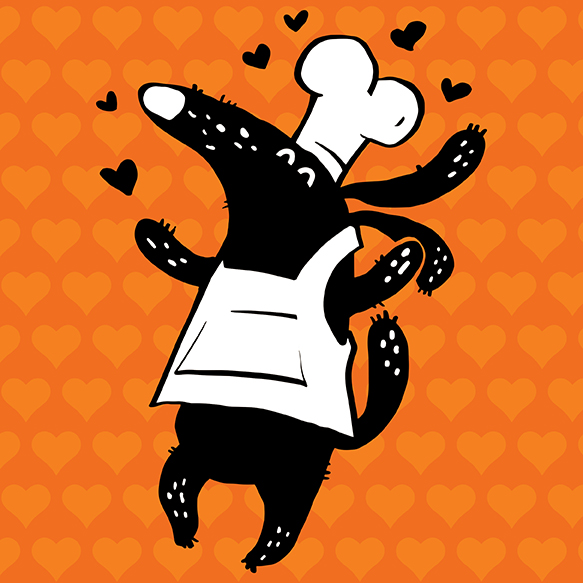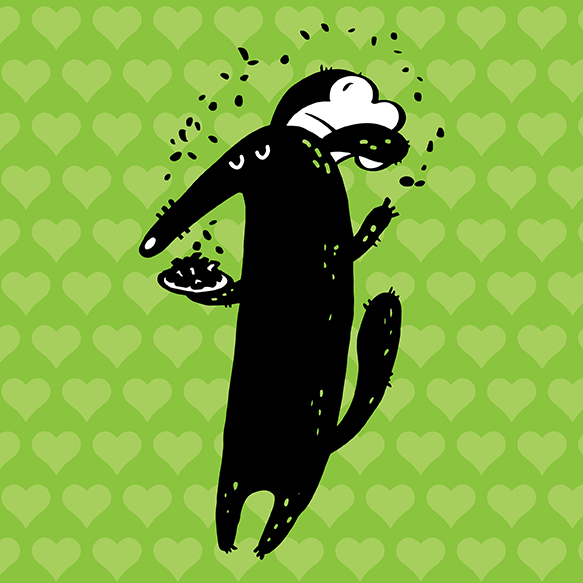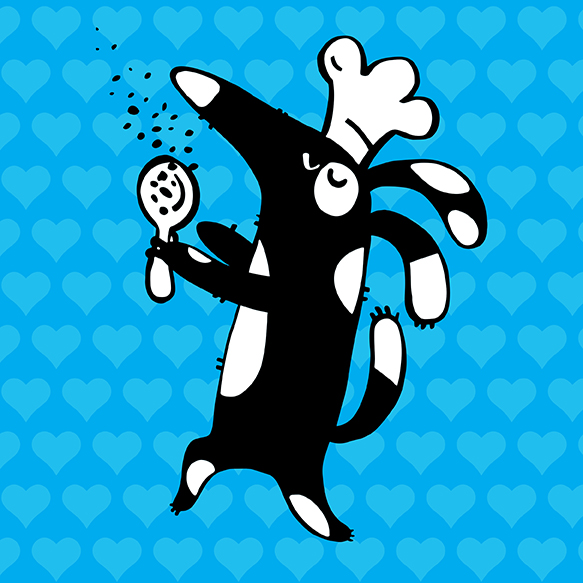 Packaging Design
The dog treat market is a very crowded one. To get a new product noticed on the shelf amongst the variety of established dog treat products meant that we had to come up with a series of eye-catching packaging, that would all be recognisable as part of the RíRaw family.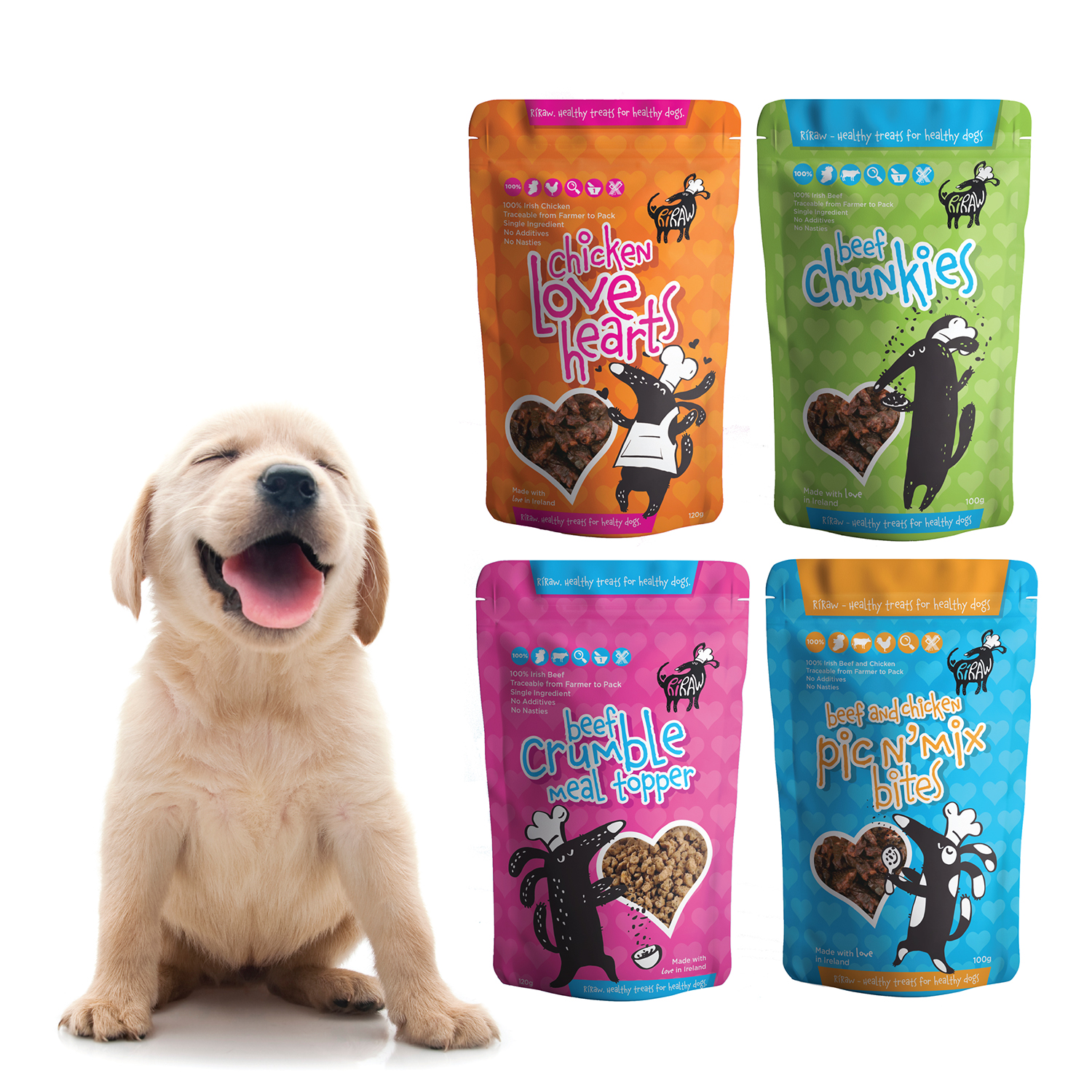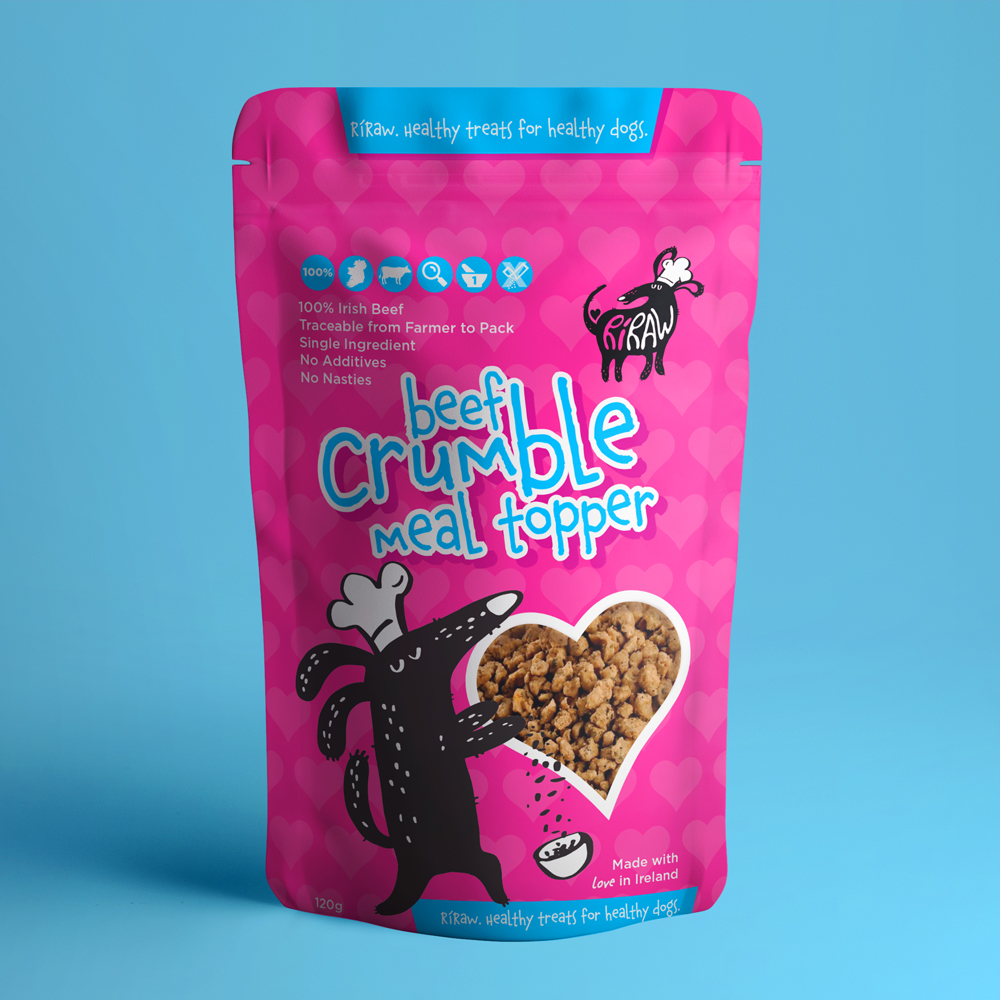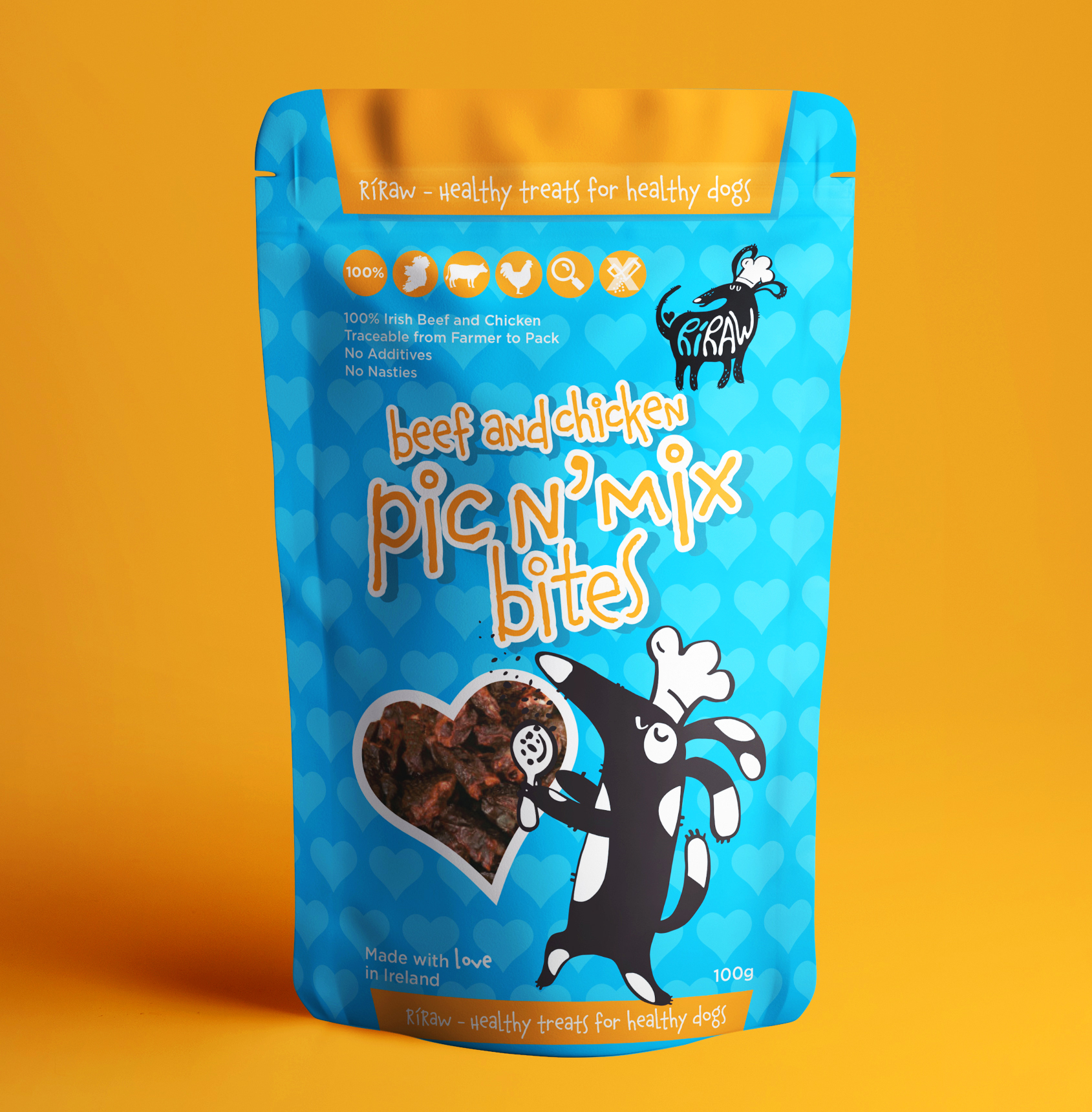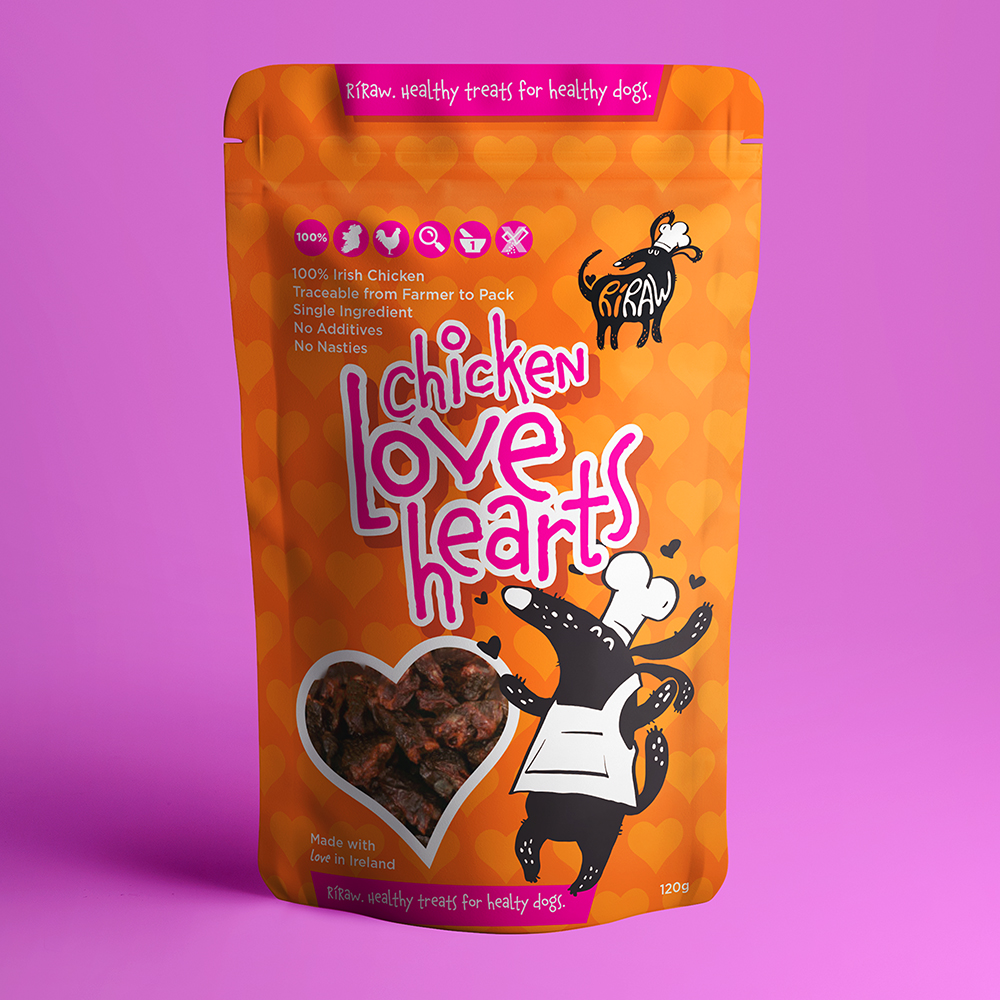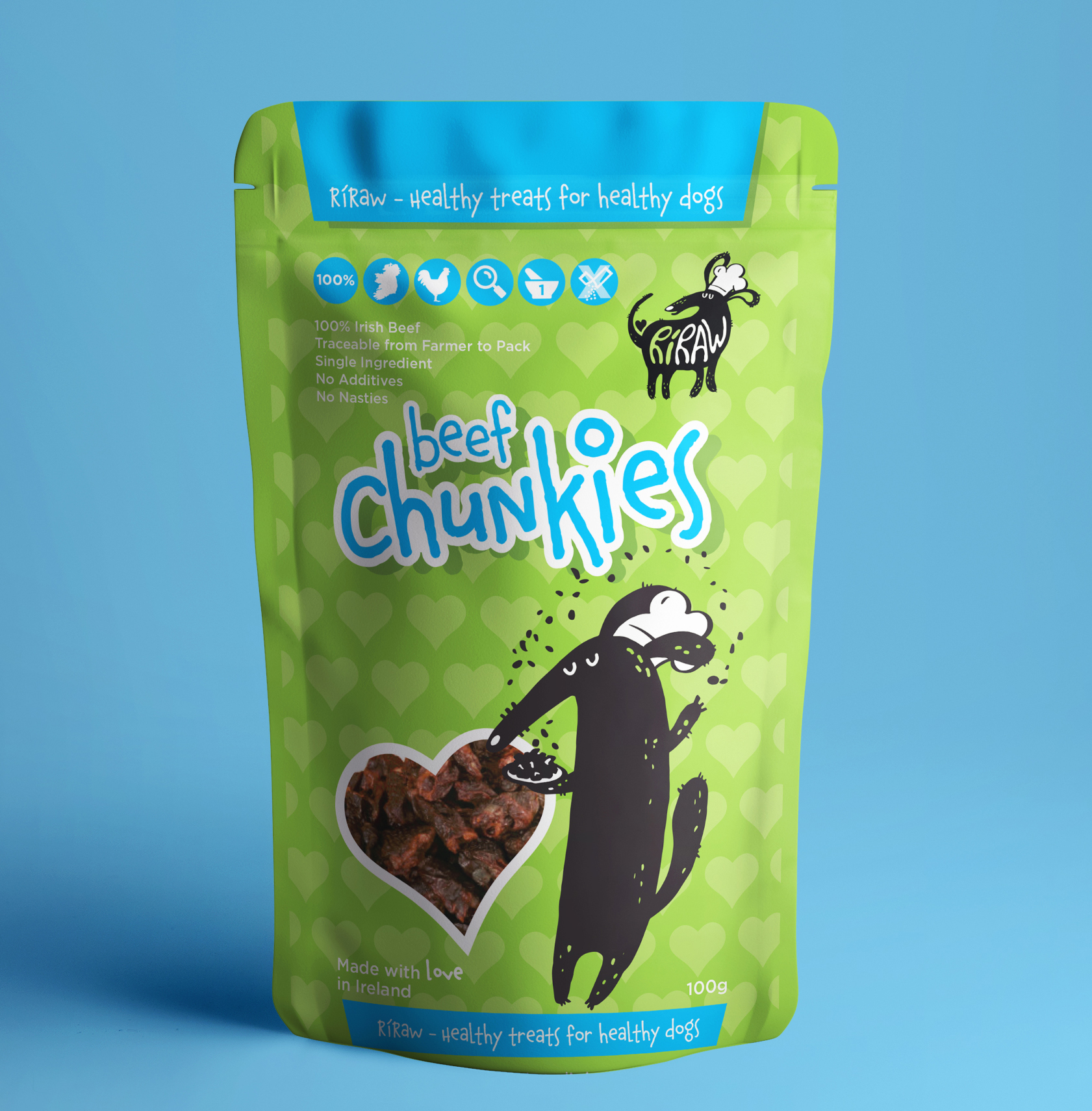 And the details
Every pack had quite a large amount of information that needed to be presented clearly. We designed a unique set of icons to visually explain these points.